Looking for a cabin to rent? You can find the perfect retreat in the woods, where you can fully disconnect and immerse yourself in nature's serenity.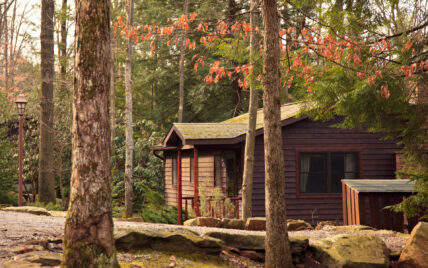 Sleeps four
Black Bear Cabin 1
This charming two-bedroom cabin has everything you need, from a kitchen stocked with cookware to a park grill for barbecues. Enjoy the outdoors on the balcony or gather around the fire pit under the stars.
Book Now
Amenities
Two Queen Bedrooms
Extra Bunk Room in Cabins 2, 3, 4
Kitchen with Fridge & Oven
Toaster, Coffeepot & Microwave
Cookware & Servingware
Television with Roku Streaming
Bathroom with Shower
Towel Sets, Bar Soaps & Hairdryer
Wood-Burning Fireplace
Furnace Heating (no A/C)
Complimentary Satellite Internet
*Not Pet Friendly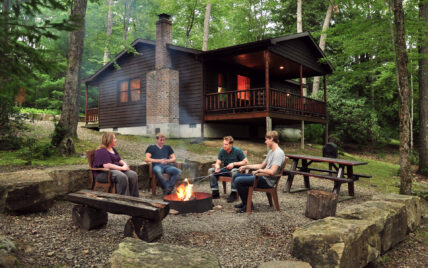 Sleeps six
Black Bear Cabins 2-4
Each of these three-bedroom cabins is ideal for getting together with family and friends. Enjoy each cabin's cozy rustic feel or head out to the fire pit and picnic areas to immerse yourself in the great outdoors.
Book Now
Amenities
Two Queen Bedrooms
Extra Bunk Room in Cabins 2, 3, 4
Kitchen with Fridge & Oven
Toaster, Coffeepot & Microwave
Cookware & Servingware
Television with Roku Streaming
Bathroom with Shower
Towel Sets, Bar Soaps & Hairdryer
Wood-Burning Fireplace
Furnace Heating (no A/C)
Complimentary Satellite Internet
*Not Pet Friendly
Amenities
All Cabins Include