Connect with each other. Most suites do not have a television but do have wi-fi. And nearly all suites have a balcony with a view of the outdoors.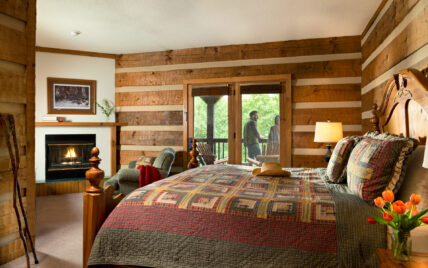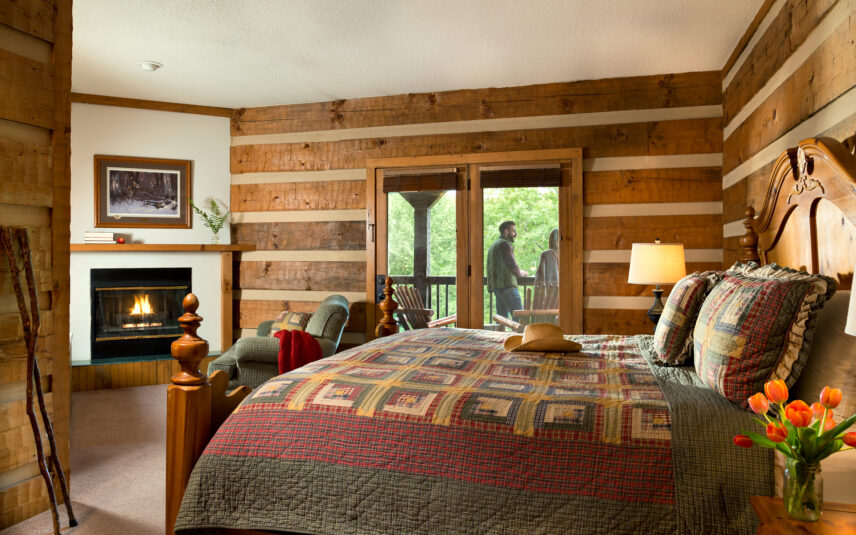 Sleeps two
Fireside Suites
Each suite features a gas fireplace with a fireside jetted tub, making it the perfect place to unwind after exploring Cook Forest, kayaking the scenic Clarion River, or indulging in farm-to-table cuisine.
Book Now
Amenities
California King or Queen Bed
Breakfast Delivered to Room
Gas Fireplace & Jetted Tub
Breakfast Delivered to Room
Bubble Bath, Soap, Shampoo
In-Room Phone, Free Wifi
Melitta Coffee & Tazo Tea Station
Mini-Fridge
Dual Sink Bathroom with Shower
Iron/Board
Wall-Mounted Hair Dryer
*Select Suites with Television
*Select Suites with Porch or Balcony
*First Level ADA Suites Available
*To Request Location, Please Call.
Amenities
All Suites Include