Embrace the peace of uninterrupted time. If you need to connect to the outside world, common spaces with wi-fi are close by.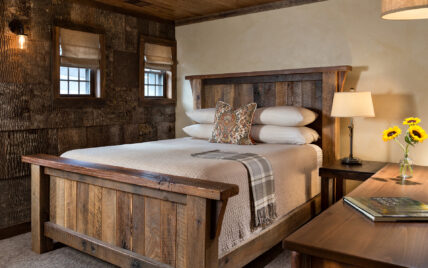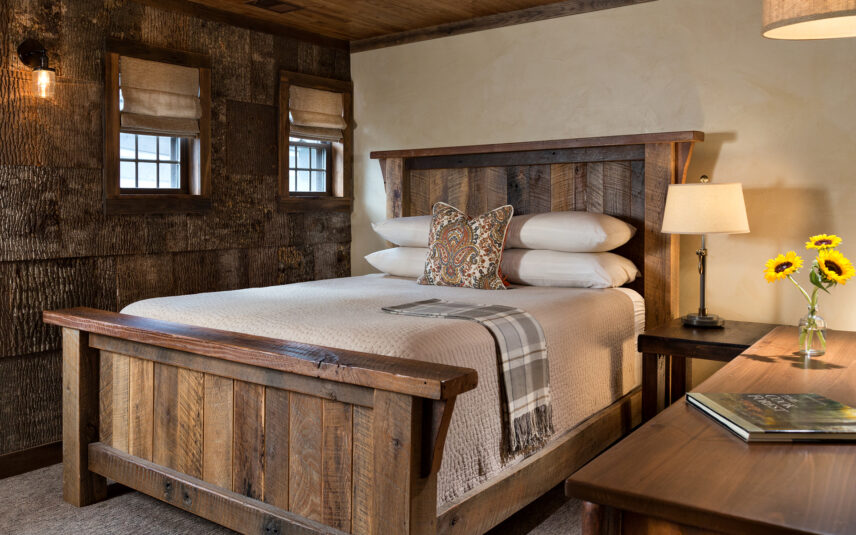 Each sleeps two
Gallery Rooms 1 & 2
Sleep in rooms graced by rustic charm, where reclaimed wood, copper, and bark evoke a simpler time and guarantee a restful stay. Enjoy breakfast delivered each morning.
Book Now
Amenities
Queen Bedroom
Bathroom with Rainfall Shower
Writing Desk
Breakfast Delivered to Room
Melitta Coffee & Tazo Tea Station
Freshly Baked Cookies on Arrival
Complimentary Satellite Internet
*Not Pet Friendly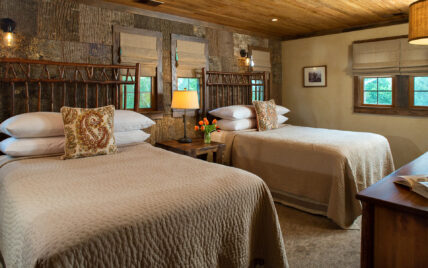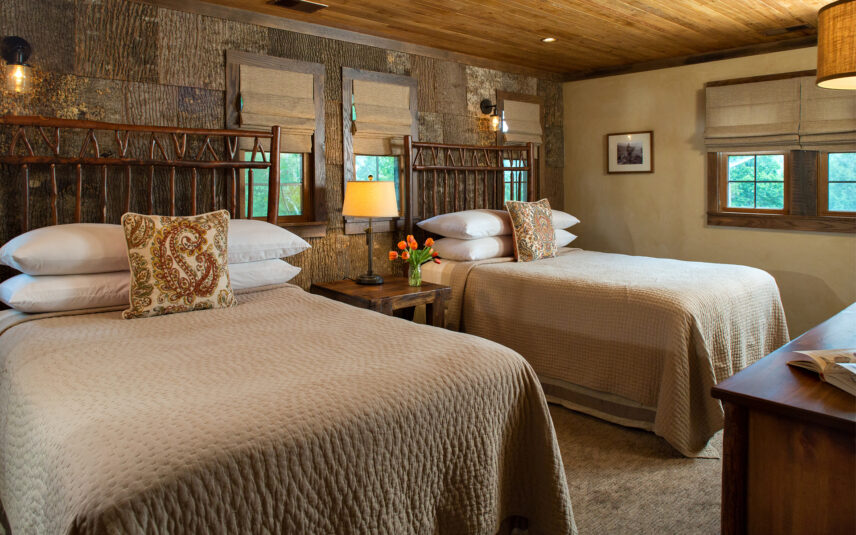 Each sleeps up to four
Gallery Rooms 3 & 4
Forest bathe with a friend or go fly fishing with your dad while enjoying the creature comforts of these rooms. Each room has two separate beds and the convenience of breakfast delivered to your door.
Book Now
Amenities
Bedroom with Two Full Beds
Bathroom with Rainfall Shower
Writing Desk
Breakfast Delivered to Room
Melitta Coffee & Tazo Tea Station
Freshly Baked Cookies on Arrival
Complimentary Satellite Internet
*Not Pet Friendly
Amenities
All Rooms Include