Allegheny National Forest's Centennial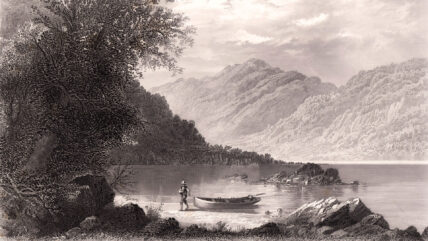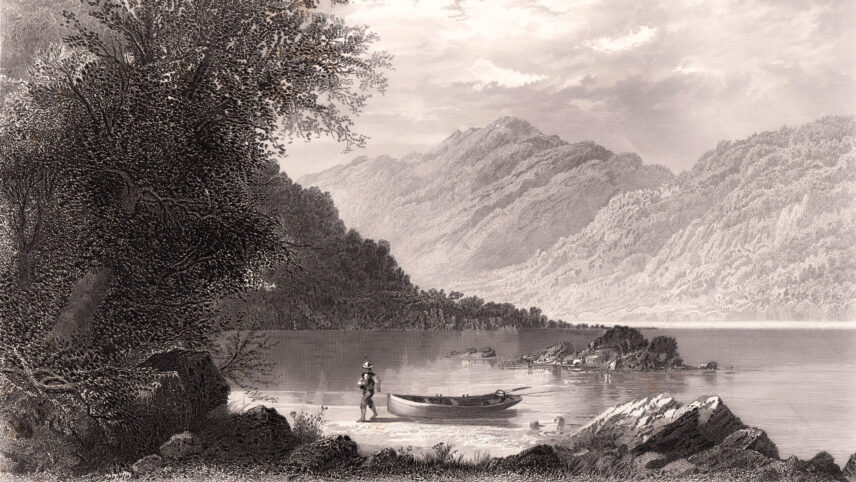 Continue reading Allegheny National Forest's Centennial
This September marks Allegheny National Forest's Centennial. As you can imagine, many volunteers, forest managers, and conservationists have contributed to this 100-year milestone! North of Cook Forest State Park, Allegheny National Forest covers over 500,000 acres in Northwestern Pennsylvania. And when you visit, you will see the dedication and care that upholds its natural splendor. Each year, visitors venture here to disconnect and tune into Mother Nature.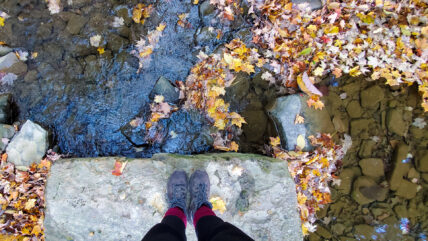 One way to tune in, is to enjoy some of the highlights of Allegheny National Forest. For example, the well-known stand called Hearts Content is a grove of 300 to 400-year-old white pine trees in the forest. To see it, hike along Hickory Creek Trail through this stand. Surely, you will be in awe of the backdrop of deeply-rooted, tall trees with a storybook forest floor of fiddlehead ferns, rich moss, and lichen. Another highlight is Buzzard Swamp, with an 11-mile system of interconnecting trails that offers views of bald eagles and their nests. In fact, this area is known for being an ideal viewing spot for waterfowl migration too. And with all great hikes, you can't forget an awe-inspiring overlook. Lastly, round out your visit with a hike to Rimrock Overlook, a breathtaking panoramic view of the Allegheny Reservoir and surrounding hillsides.
While we all can appreciate soaking in the wildlife and natural beauty surrounding us, how we "play" in the woods is equally as important. Allegheny National Forest offers excellent mountain biking trails, river recreation, and designated ATV trails. The trails at Jakes Rocks offer mountain bikers a wide range of challenges: Tuttletown, a gentler loop, to Blacksnake Gravity Trail, a name that foreshadows its intensity. The Allegheny River forms much of the northwestern boundary of the forest; this scenic and wild river includes seven islands with rich riverine forests of silver maple, sycamore, and green ash. A kayaker can choose to even camp on one of these islands. Playing in the woods wouldn't be the same without the ATV trails of Allegheny National Forest. These trails require an annual permit and provide over 100 miles of adventure for all skill levels.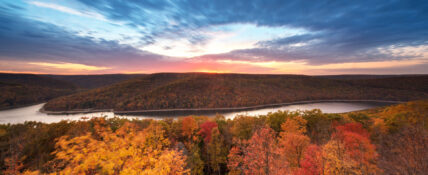 As you can see, plenty of reasons exist to celebrate the Allegheny National Forest's Centennial. In fact, family businesses, non-profit organizations, and forest managers are joining together to offer some great events and programming in honor of the Centennial. So be sure to mark your calendars to participate in the celebration (see the details below). And plan to honor the legacy of 100 years of Allegheny National Forest!
Jakes Rocks Trail Fest,
September 22nd–24th
Guided rides, clinics, demonstrations, and vendors, 10am–5pm daily
ANF on Film:
A Hunter's / Angler's Guide to ANF,
September 23rd
Struthers Library Theatre in Warren, PA, 7–9pm
Allegheny National Forest
Centennial Celebration,
September 24th
Twin Lakes Recreation Area in Wilcox, PA, 11am–7pm