Gateway's List of Fall Favorites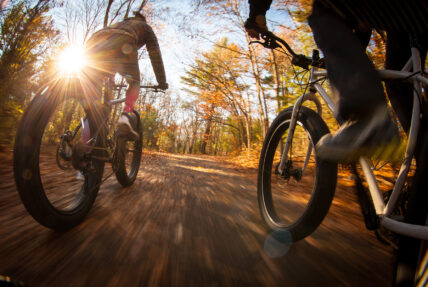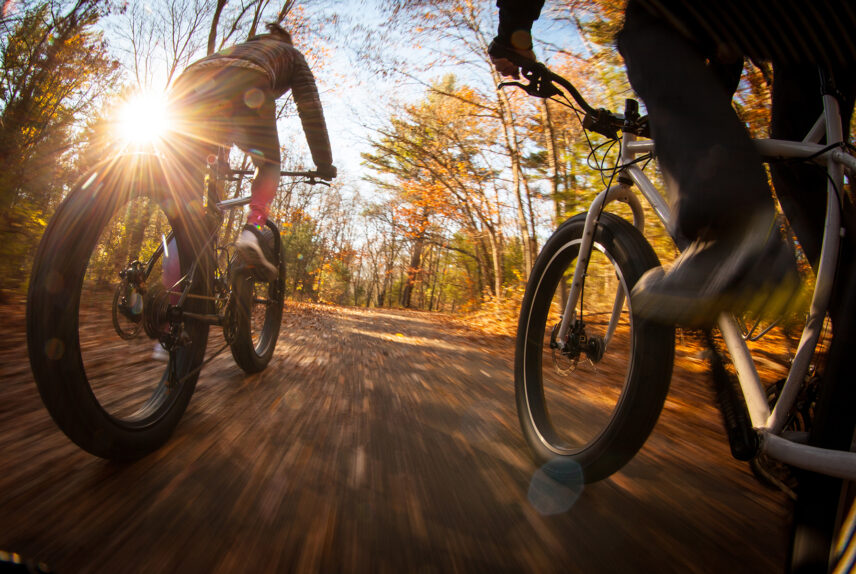 Continue reading Gateway's List of Fall Favorites
Before your Fall visit to Gateway, plan ahead and add some of these fall favorites to your itinerary.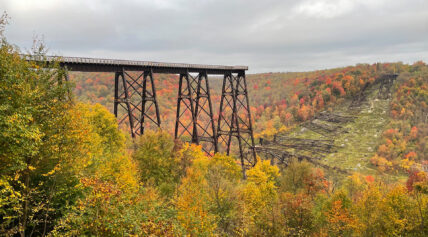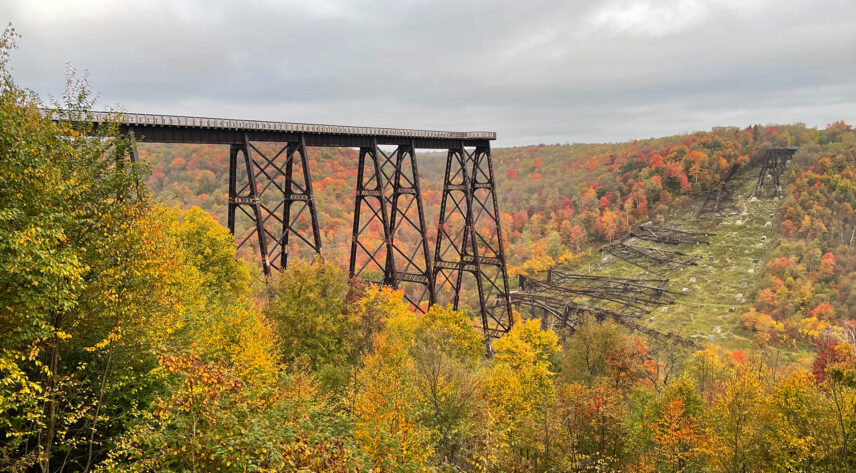 Soak in a Spectacular Fall
View at Kinzua Skywalk
Take a day trip for some of the best views of the fall foliage from 300 feet off the ground! Visit the Kinzua Bridge State Park Visitor Center and Sky Walk and face your fear of heights, or explore the surrounding state park hiking trails and visitor center. Located 45 minutes from Gateway Lodge. Directions from Gateway here. Open 7 days a week until early November from 8am to 6pm.
Ride the Rail 66
Country Trail
Only 10 minutes from the Lodge, bring your bicycle and ride on this gorgeous paved country trail with farm and forest views. Rail 66 Country Trail is a heartfelt community effort of Clarion County and a treasured recreational biking and walking trail in our area. We recommend parking across from Car Mate Trailers in Leeper, PA. Directions from Gateway here.


Bugle with the Elk in Benezette
Visit the Elk Country Visitor Center and see the largest wild herd of elk in the Northeastern U.S. The best time to visit is early morning or at dusk for the best elk viewing experience. Expect a little over an hour drive time from Gateway. Directions here. Open in October everyday from 8am–8pm, and open in November Thursday through Monday from 9am–5pm.
HORSE-DRAWN WAGON RIDES
A horse-drawn wagon ride is offered at the Elk Country Visitor Center on Friday, Saturday, and Sunday evenings until the end of October (weather permitting). This ride will give you closer views of the elk should they be roaming by.
Ride the Train in Titusville
Enjoy a Fall Foliage ride from October 1st–16th at The Oil Creek & Titusville Railroad. View nature's colorful display with a relaxing 3-hour round-trip through beautiful Oil Creek State Park. Train departs from Perry Street Station, 409 S Perry Street, Titusville, PA. Call 814-676-1733 to make advance reservations. Directions from Gateway here.
FALL FOLIAGE RIDES
October 1st–16th
Wednesdays–Fridays: 11am departure
Saturdays & Sundays: 10am & 3pm departures
Take the Kids to Coolspring
Corn Maze & Market
An hour's drive from the Lodge, the Coolspring Corn Maze is yet a great way to incorporate some fun for the kids in your family. This destination is by far the best fall attraction for kids offering an impressive collection of pumpkins, a corn maze, fall fun activities and more. Directions from Gateway here.