Meet Nature Photographer Kevin Kaltenbaugh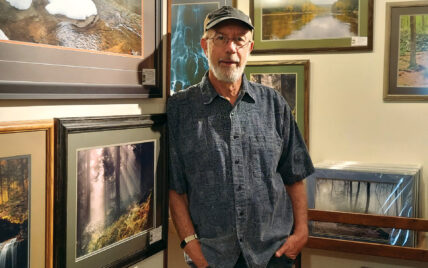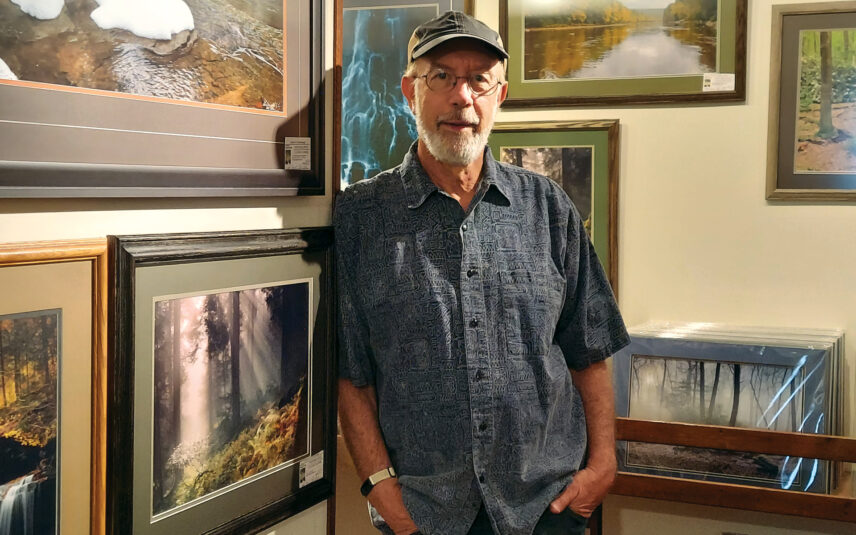 Continue reading Meet Nature Photographer Kevin Kaltenbaugh
Kevin Kaltenbaugh is a talented nature photographer who has spent countless hours exploring and capturing the natural beauty of Cook Forest State Park in Pennsylvania. His stunning photographs of this enchanting forest have gained widespread recognition.
Cook Forest State Park, located in the northwestern region of Pennsylvania, is home to some of the oldest and tallest trees in the state, including the Forest Cathedral, a grove of towering white pines that have stood for over 300 years. This magical forest has captivated visitors for generations with its rolling hills, scenic river, and lush foliage.
Kevin's photographs of Cook Forest not only capture this magic; they also serve as a reminder of the importance of preserving old-growth forests. His work has been showcased on Gateway Lodge's gallery wall since 2008. In addition, his images have inspired many of Gateway's guests to venture out for a walk in the woods. Kevin has hosted photo walks at Gateway Lodge in years past, teaching others about photography. He also has his shop called "Gallery in the Forest" in Cook Forest, minutes from Gateway Lodge.
I had the pleasure of interviewing Kevin about his photography journey. Here is what he had to say in the moment of self-reflection.
At the beginning, what was your driving motivation to start photography?
My grandfather first put a camera in my hands when I was a teenager. His interest influenced me in the idea that pictures affected me and others. Eventually, I wanted to show and share my love and fascination for the outdoors and nature with others. I was intrigued by the power of an image to affect people. To try with an image to feel the power of nature and have that related through an image.
If you could pick a favorite photo, which one is it and why?
Probably my "Sunbeams Along Seneca Trail" in Cook Forest. I had wanted a photo of sunbeams coming through the old-growth forest. That morning I knew the conditions were right, with fog and a clear sky above. I didn't know where I would go, but I headed up the Seneca Trail, found a spot I thought would be good, and waited. I got lucky, the sunbeams burst through, and I had a short time to capture an image (well, many), and it worked. It's ended up being one of my most popular images.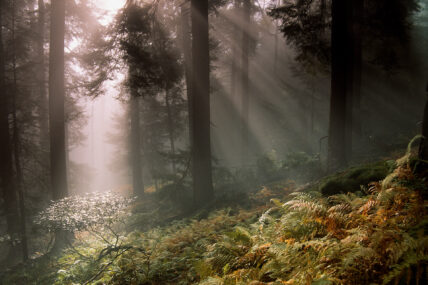 As nature photographer, what do you find most challenging?
Being in the right place at the right time and then working fast to capture the scene. It's all about the light. Sometimes it takes a great deal of planning and, many times, visiting a location to get the right light.
What is the most fulfilling thing about being a nature photographer?
Just being there in nature is very calming, but it's also very rewarding having people relate to and have a connection to one of my images. When folks tell me how much they enjoy having one of my photos in their home or office, it makes me feel I'm doing what I'm supposed to. Also, just being in nature, being in the moment capturing special events in nature is fun to me.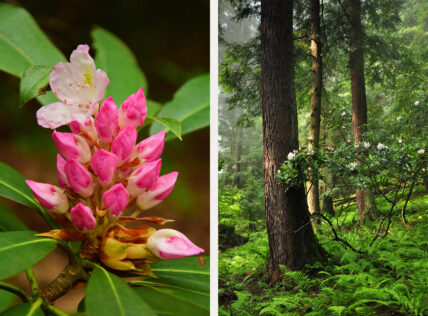 Any wisdom to offer those stuck with their art?
Keep going and believe in what your creative side (spirit) tells you. There are many ups and downs to an artistic journey but keep going. Maybe it will just be a hobby or, as I now say, a hobby that got out of control. But give it a go.
How have the people closest to you inspired your work?
That's a tough question, as nature photography is often a self-motivating process. Getting up before dawn, going out in bad weather, hiking miles, or sitting for hours. The drive comes from within. But that said, many family and friends have encouraged me to do what I love.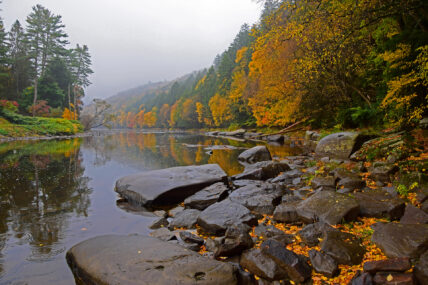 Do you have a photographer that inspires you?
The first was probably Ansel Adams, but there are many whose work in color photography of nature has inspired me. Sierra Club calendars and nature/landscape calendars always caught my eye. It gave me ideas for places to go and things to see. From there, I had to try and do the same, capture the scene.
Where is your favorite spot in Cook Forest (if it's not a secret)?
No secret, but I don't have a favorite spot in Cook Forest. Many go-to places have given me great opportunities to get photos, but it's always been not so much about the location as it is about the light and timing.
What is your favorite season in Cook Forest, and why?
Each season has something special: Summer flowers, Winter quiet, and Spring (Spring is a little challenging), but perhaps Fall would be the most interesting. Depending on the year, the colors could be amazing. Also, Fall seems to have more foggy days, which gives great opportunities for sunbeams in the forest.
Have you ever found yourself in an amusing or precarious circumstance while photographing?
The most precarious event while photographing didn't happen in Cook Forest but Utah. While photographing a storm from a canyon vista, I was on the edge of some cliffs with my tripod set up. I started to hear what I thought were bees buzzing over the edge of the cliff. I was curious but eventually ignored it, and they stopped. I continued to watch the scene. Only to find out later that the buzzing sound is a precursor to a lightning strike. And I was there with a tripod. That opened my eyes.
What would your younger version find surprising about you as an artist now?
I'm still doing this, and so many people are interested in and value my images. Also, seeing the effect my photos have on folks has amazed and inspired me to continue doing what feels like I'm supposed to do. Share the beauty of the outdoors.
How has the pursuit of photography taught you about life?
To slow down, stop, and look at the beauty all around us. Some folks say stop and smell the roses or live in the moment. No matter where I am, from beaches to mountains, from flowers to people, buildings to clouds, there's always an interesting photograph somewhere. You just have to look.
Kevin Kaltenbaugh's Cook Forest photographs are a testament to nature's enduring beauty and the power of photography to capture its essence. His work serves as a reminder of the importance of preserving our natural world. We are fortunate to have such a talented photographer capturing its beauty for us to enjoy. To see more of his work, visit his website gallery here.