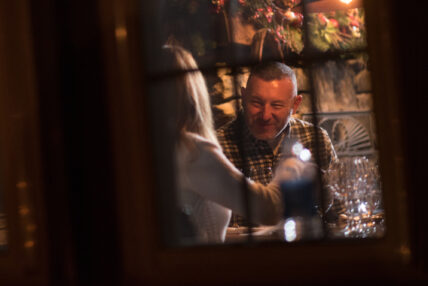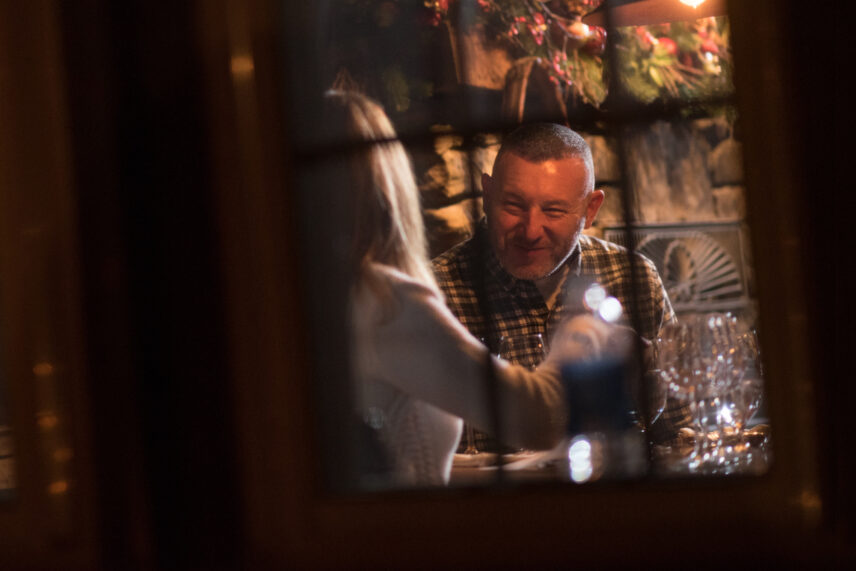 Continue reading Winter in the Woods
A winter in the woods getaway to Gateway Lodge in Cook Forest is like stepping into a snow-laden wonderland: crisp cold mornings, the crunch of snow in each step, and a stillness in the air.
Snuggle up in a Fireside Suite with a jetted hot tub and enjoy breakfast delivered every morning. Indulge in a three-course "Winter in the Woods" holiday dinner on Saturday, featuring award-winning wine pairings and live entertainment. Immerse yourself in the festive spirit with Christmas music performed by Sandi & Jerry Rectenwald on December 9th. If staying the following weekend, on December 16th, classical guitarist Robert Gardner will add enchanting melodies to your evening.
Outside, the evergreens are lit and inside Christmas trees are in every corner. Cozy up to a crackling fire in our stone hearth. And receive a Santa-worthy welcome with cookies and peppermint milk inside your room upon arrival.
Package Highlights
Two or Three Nights in a Fireside Suite
Breakfast Delivered Each Morning
Three-Course Dinner with Wine Pairings
Live Festive Holiday Music During Dinner Service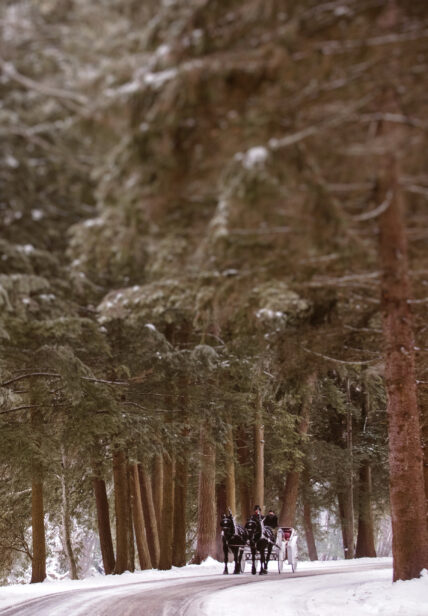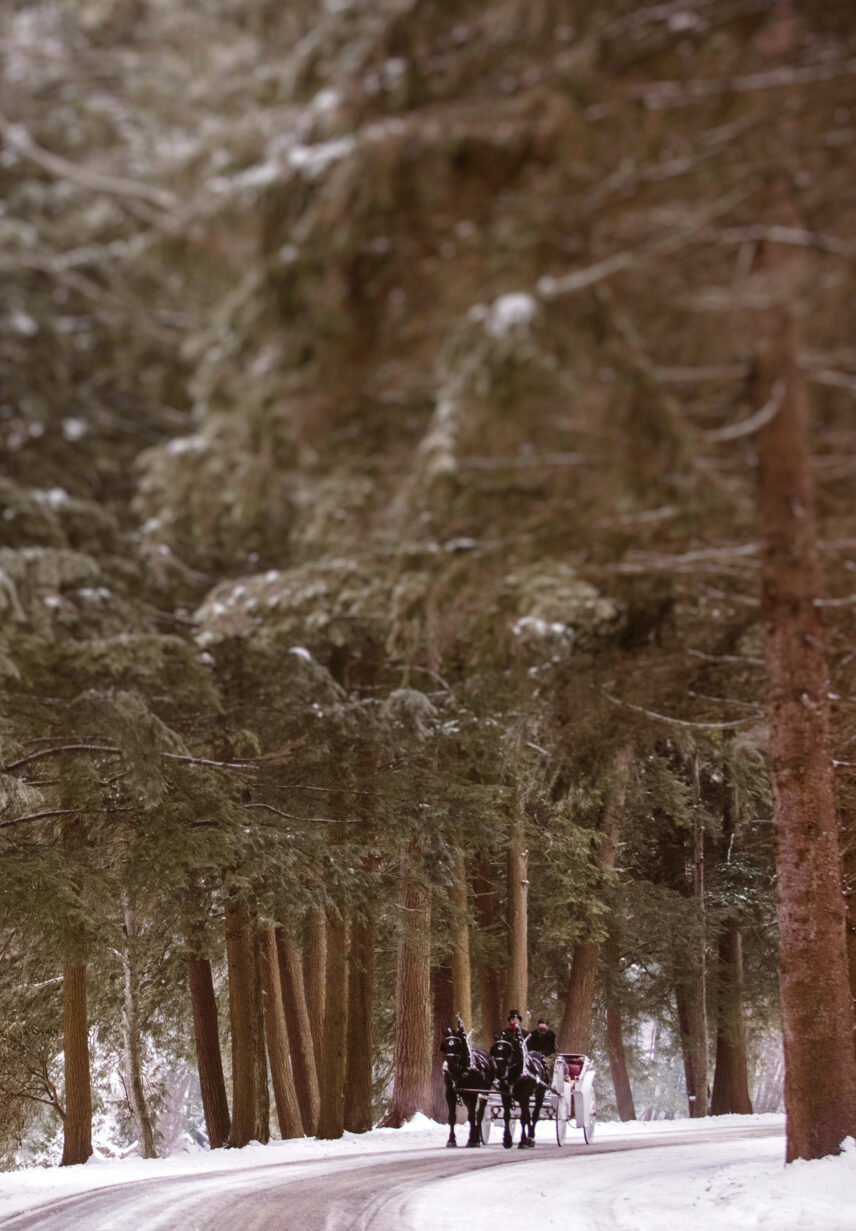 WINTER RIVERSIDE CARRIAGE RIDE
( optional add-on for package guests only )
Take a ride on a beautiful horse-drawn carriage in the heart of Cook Forest on Saturday of your Winter in the Woods weekend. As you go dashing through the snow along River Road, snuggle close to that someone special and take in the breathtaking scenery.
Each ride accommodates two couples or four people. Ride is 30 minutes and goes along the Clarion River and includes complimentary hot cocoa at the Lodge afterwards. Please arrive 15 minutes early at the front lobby. Reserved guests will be shuttled to and from site. $75 per couple. Please reserve by calling (814) 744-8017.