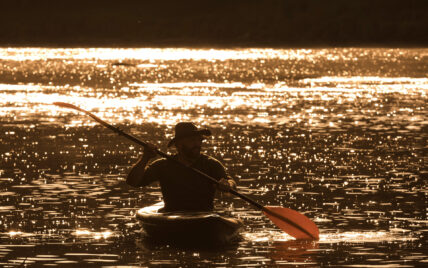 Continue reading Memorial Day Weekend
Soak up the sunshine in Cook Forest on Memorial Day Weekend! Now is your chance to stay three glorious nights in a Fireside Suite. And in turn, receive a BBQ dinner on Sunday of your stay.
Along with the BBQ dinner, bask in live acoustic entertainment by Robert Gardner at Sunday's dinner. The Memorial Day Weekend package also includes scratch-made breakfasts delivered each morning to your Fireside Suite.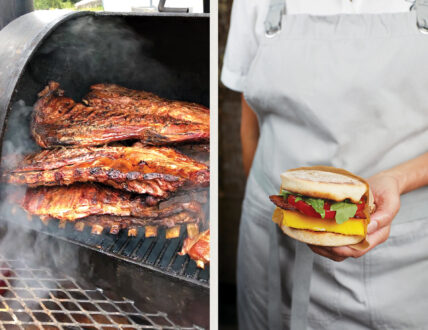 On Friday, choose to dine from our "Wild Crafter's Kitchen" menu. While eating, you'll be entertained by live music and vocals by Garrett Rowan. And on Saturday, choose to reserve our "Taste of the Wilds" dinner, a three-course tasting dinner with optional wine flights. Undoubtedly, one of the highlights to the weekend is this tasting event.
Without a doubt, you'll want to save room for Sunday's BBQ! Sunday's menu features a fresh greens salad with buttermilk chive dressing, orange glazed barbecue ribs with classic potato salad, cornbread, watermelon wedge, and house-made strawberry shortcake.
Besides eating delicious meals, there's also a number of activities to choose from. While here, check out Cook Forest's annual "Living History" event. The event is a theatrical weekend that showcases storytellers from history. And bring your bicycle to ride along "Rail 66 Country Trail," a paved bike path. The path has a scenic view of the countryside you don't want to miss! In addition, Cook Forest has lots of hiking trails and canoeing too.
And if some rest and a crackling fire are all you want, cozy up to our Great Room fireplace or our outdoor campfire on the property. Make reservations by reserving online or call 814-744-8017 for assistance.
Memorial Day Weekend includes
Three nights in a Fireside Suite
Breakfast delivered each morning
Three-course BBQ dinner on Sunday
Live music during dinner Sunday